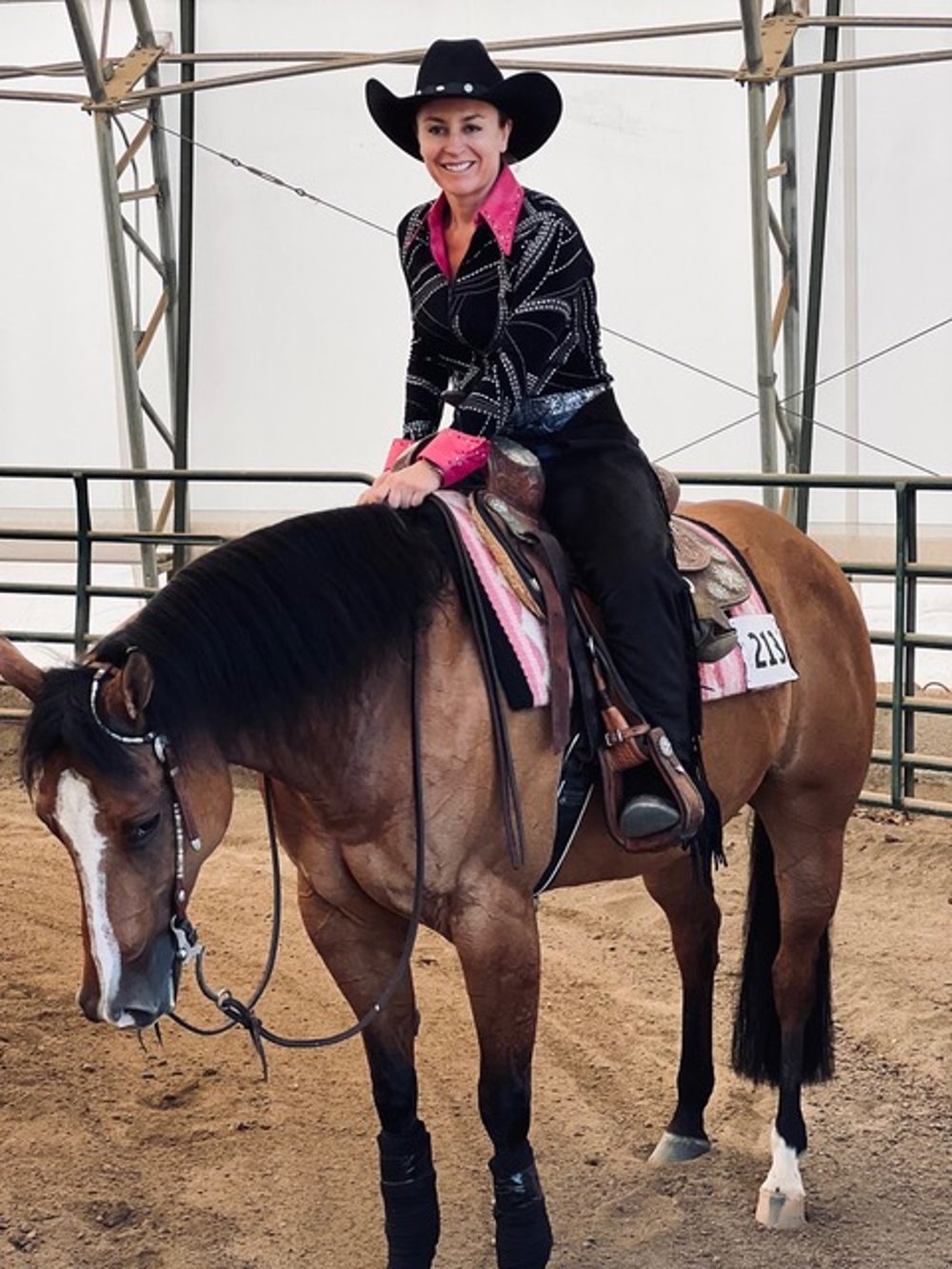 Dr. Stoffel graduated from the University Of Minnesota College of Veterinary Medicine in 2006. After spending a year in general equine practice, she went on to pursue her ultimate passion of equine sports medicine. Dr. Stoffel practiced under several renowned equine lameness veterinarians from around the Country. This experience helped her to become proficient and gain the skill set necessary to work on equine athletes. She is focused on equine lameness and has an emphasis in the western performance horse. Dr. Stoffel strives to keep up with the latest technologies and treatments available, including the use of amniotic stem cells, bone marrow stem cells, polyacrilamides and platelet rich plasma. Dr. Stoffel has extensive experience in therapeutic joint injections as well as soft tissue injections in tendons and ligaments. She utilizes both x-ray guided techniques and ultrasound guided techniques when necesary, to ensure therapy is delivered to the appropriate region.

Dr. Stoffel has shown horses most of her life and is an active member of the North Central Reining Horse Association. Riding and showing horses has helped her gain experience with performance horses first hand as a competitor, horse owner and veterinarian.


Nick graduated from the Minnesota School of Horseshoeing in 1999. He went on to do apprenticeships with multiple farriers to help gain various skills and knowledge. Nick also served as a teacher for the Minnesota School of Horseshoeing for two years. He is a corrective equine farrier who has vast experience in providing treatment and maintenance of a variety of hoof conditions by using therapeutic shoeing techniques. These conditions include navicular syndrome, laminitis, hoof infections, club feet, hoof related lameness and angular limb deformities in young horses. He is proficient in anatomical locomotion of the horse, hoof anatomy and incorporating up to date techniques in his craftsmanship. He often provides consultation with other local farriers to help maintain difficult cases in practice.

Nick is also an active member of the North Central Reining Horse Association and enjoys training, riding and showing reining horses.